Jan. 27, 2023
Do you know what a zone is?
Did you know that if you've already had chickenpox, the same virus can be reactivated years later and cause shingles (herpes zoster)?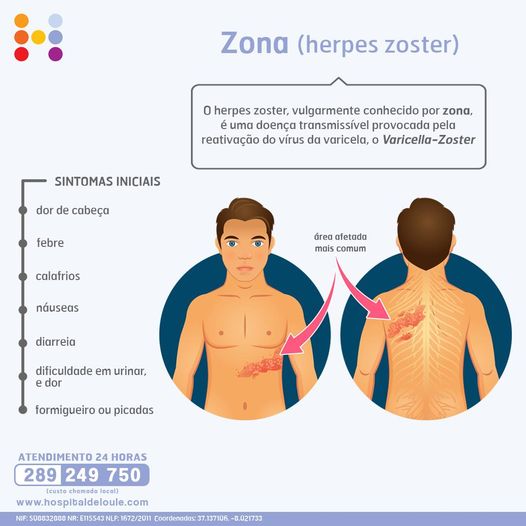 Before blisters appear, initial symptoms may include: headache, fever, chills, nausea, diarrhea, difficulty urinating, and pain, tingling or stinging in specific areas of the skin.
Learn more at https://www.sns24.gov.pt/.../doencas.../herpes-zoster-zona/